Helicopter Logging Services

McCarty Logging started as a ground based Oregon logging company in 1991.  All of McCarty Logging, Inc. work was selective tree removal delivering up to 22 million board feet in one year to the mill.  In 1997, David founded Columbia Basin Helicopters, Inc.  We have been contracted to perform some helicopter logging with our Huey's over the years.  Now with the addition of our two (2) KMax helicopters, we are again concentrating our resources toward logging.  The KMax's unique narrow fuselage gives the pilot an unobstructed vertical reference.  The KMax also features a heavy duty trolley system which enhances stability while performing long line operations.  These features coupled with the KMax's low operating noise (82 decibels) and low rotor down wash make it well suited to aerial logging operations.
Columbia Basin Helicopters, Inc. will tailor our work to what best suits the customer from road work, cutting, processing, loading and trucking.  We are able to helicopter log with either chokers or a grapple.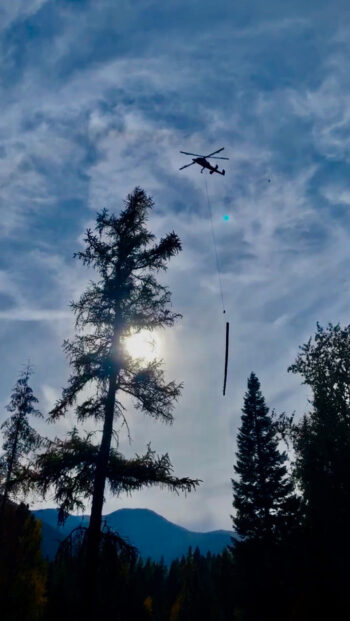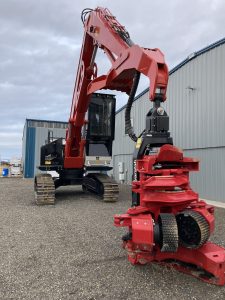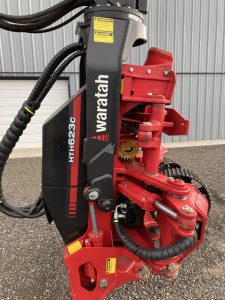 Equipment owned and operated by Columbia Basin Helicopters, Inc. for all your logging needs.
2019 Kaman 1200 (KMax) helicopter
2018 Kaman 1200 (KMax) helicopter
2018 12M Grader all wheel drive
2014 Linkbelt 290X2 log loader
2020 Link belt 4040 HTH623c Waratah log processor
Cat 930G loader
Cat 980 loader
2014 Volvo EC 340 DL excavator with 48' Bucket and Thumb
Cat D7H Dozer
2009 Cat D5HTSK Skidder
1994 518 Skidder
1989 518 Skidder
2006 75 Ton Aspen Lowboy
2017 550 Ford Service truck
2016 Service trailer
Kenworth ten yard dump truck
Cat 40 ton off road dump truck
Grid roller
Cat mini Excavator
Cat 299C skid steer
Volvo plow truck
Ten cargo hooks
Freightliner 3000 gallon water truck/fire truck
6 water buckets for KMax helicopter
826 Chokers for KMax helicopter
5 log grapples for KMax helicopter